The Hayward AquaBug, Wanda the Whale, & the New Penguin  pool cleaner are designed to clean the bottom of all sizes and shapes of above ground pools automatically. These cleaners operate off of the pool's existing filtration system and features an exclusive SmartDrive program steering so it won't miss a spot. Performance, price, and proven reliability make these cleaners the clear choice for automatic pool cleaners! Includes 32 feet of hoses, skimmer cone, and installation DVD.
---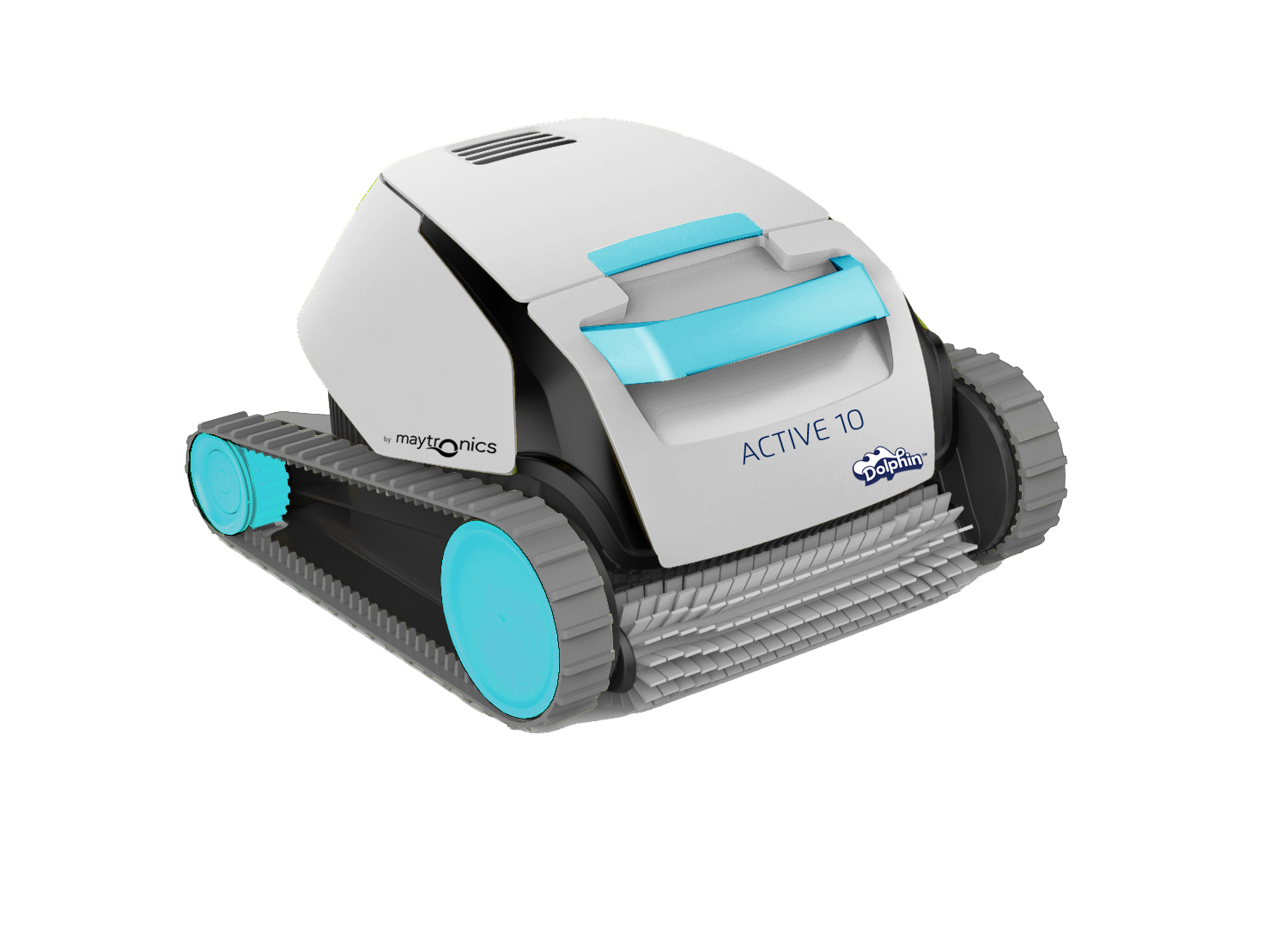 Don't worry about cleaning your pool anymore with the Dolphin Active 10! The Dolphin Active 10 absolutely sets the standards for above ground robotic pool cleaners. The active brush spins 2x times faster for more scrubbing power. This cleaner features an easy clean net canister with top access for a speedy clean up. This cleaner will scrub, vacuum, and filter all pool surfaces in just 1.5 hours! All you have to do is plug it in and you are set to go!
Cycle time: 1.5 hours 
Cable length: 40 ft.
Suction rate: 3,735 gal (USA) per hour
Unit weight 13.8 lbs.
---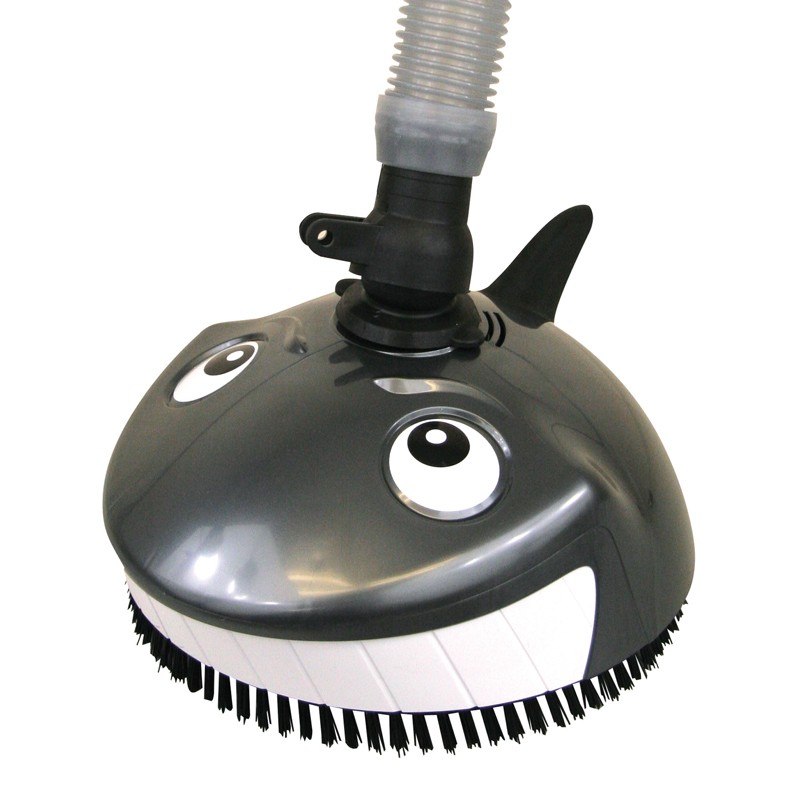 Kreepy Krauly 'Lil Shark cleaner features high-performance two-way cleaning to vacuum even the toughest grime. Dual band bristles scrub decries loose, while the powerful vacuum action whisks it away. 'Lil Shark comes fully equipped – simply remove it from the box, attach the hose, place in the water and off it goes.