ATTENTION:
CURVE STEPS HAVE ISSUED A RECALL CLICK HERE TO REQUEST A RECALL KIT
Welcome to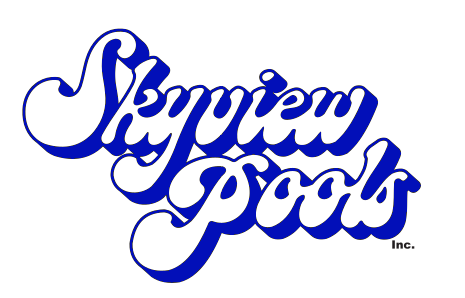 Welcome to Skyview Pools where award-winning performance has been one of our goals since the inception of our company in 1965. Our family founded and operated business offers all of your pool and spa needs, from installation to professional water-testing to warm, friendly customer service. Skyview Pools has been helping customers enjoy their swimming pools for 54 years!
Skyview Pools offers a variety of swimming pools, spas, and accessories to meet any of your needs. We offer a variety of pool sizes, shapes, and products, including pool cleaners, liners, chemicals, water testing, excellent customer service and more. It will be our pleasure to serve you and offer our advice and guidance to assure that your selection is designed to meet your needs. Check out our website to see all of the products we offer, and feel free to call, email or stop in our retail store. We look forward to seeing you this summer!
---
After you have your pool water balanced don't forget to get started with BioGuard's very own Pool Complete! You will have the clearest pool in the neighborhood!